Les tangons carbone Sparcraft sont légers, résistants et bénéficient de mécanismes fiables. La gamme est complète et bénéficient d'un process pré-imprégné en moule femelle qui garantit le meilleur ratio légèreté / Rigidité.
AVANTAGES of the SPARCRAFT CARBON SPI POLES :
⊕ Process pré-imprégné en moule femelle : adaptation du drapage en fonction des contraintes locales du tube.
⊕ Bonne résistance au flambage & rigidité.
⊕ Fiabilité des mécanismes (embouts standard en composite armé de fibre de verre et mécanismes en inox.

⊕ Finition standard :  peinture laqué polyuréthane blanc (peinture noire en option)

⊕ Rétreint à partir du ø 100

CARACTÉRISTIQUES
&

CHOIX des TANGONS CARBONE
<strong>from diameter 60 to ø 100</strong>
<strong>from diameter 115 to ø 135</strong>
EMBOUTS DE TANGON
&

BAGUES D'ADAPTATION
⊕ Spi poles ends witn Ss mechanisms ⊕ Composite or aluminium spi poles See below
OVERVIEW & CONFIGURATIONS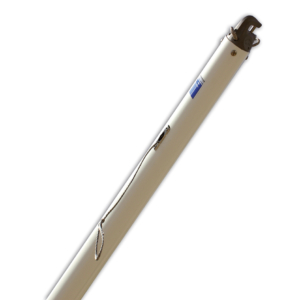 CARB. POLES REDUCTION RINGS